label from Malta
=========RELEASES========
Archaean Harmony "Nihility Mundane Soul"
Format: CD
Style: Progressive Black Metal (unique style and technical)
Length: 30 minutes
Price: $13/Lm 5.50 (Europe), $14 USA/Canada, $15 Rest
Airmail postage included in price





=========INFO=======


First release will be a mini CD of Archaean Harmony, recorded at Temple Studios (Philip Boa, Rammstein etc.). This release contains 4 tracks of a total time of 29 minutes and was released as a promo CD in mid 1999 and was simply entitled "Promo CD '99". It was aimed for labels and promoters only, although Archaean Harmony has made changes from that material both in sound and ideas, still it was felt that it was a too fine material not to be released.

Production is crystal clear and the music is one of the most original and technical. Archaean Harmony plays a unique mixture of progressive music and black metal enriched with lots of orchestral parts with lots of guitar solos ala Steve Vai, Joe Satriani and many other great ones. A professional sleeve is nearly complete for this opus and Solemn Music is negotiating with various distributors before releasing this work.

We are always in search of good distributors, please get in touch if you are interested to distribute our releases. Ask free for our wholesale prices. Send $3 or blank tape +$1 for a sure promo.

A limited number of promos will be sent to magazines, fanzines, web-zines and promoters. When we say limited it means we will not send a promo to everyone who floods our mail box telling us he or she has a zine or something. We give priority to professional releases, both in layout and context. If you want to review our releases you have to send in a copy of your mag or zine (unless we already know about you). The most appropriate ones will receive our promos. Always send us your advertisement rates.

A number of samples of every release will be online, please listen to them first before inquiring us about each release. Information of each activity will be online and updated regularly. If you would need further information please feel free to contact us.





=======ROTTING CHRIST INTERVIEW==========


1) Tell us Sakis how does it feel to have released your new album "A Dead Poem" and how has the feed back been on the market?
We are still playing our precious music because it is just our life. We can't imagine our lives without playing our music so that we do having recently our lst album A Dead Poem, which for me is the best album we have released so far. I feel proud that people still like our music and we will always play till the people say to us "enough with you"

2) "A Dead Poem" contains a compilation CD together with the CD itself. Was this the label's or the band's idea. Do you think that having the compilation CD helped with the promotion and sale of the album?
It's Century Media's idea, which in the beginning I didn't find nice just because I thought that people would buy this more for the compilation...but things tended to be totally different at the end. So I think it was a good idea from the labels side and for both of us and for the "unknown" bands that where featured on it.

3) Rotting Christ have been hopping from one label to an other since 1993. This is your second album with Century Media; do you think that you have finally settled down?
Yes we always had problems with our labels but now things seem to be settled down with Century Media.

4) Are you planning any live gigs for the near future and are you interested in visiting our beautiful country one-day. Do you have any particular band in mind that you would like to play live with?
Yes we are planning a couple of shows in Bulgaria and Greece and maybe in the USA. As for Malta we really wish to play there because we think Metal has no limits and Malta has proved that. Of course we would like to play with Archaean Harmony.

5) Regarding the Greek scene… I think that your scene is expanding and growing quickly. Can you tell the readers why you think that the Greek scene is growing so fast? What in your opinion are the greatest influences in traditional Greek Black Metal?
Yes you've are right that the Greek metal scene is growing day after day creating new bands which together with the old ones create a really strong scene. Keep an eye open for this scene.

6) Do you follow any foreign underground scene, Nordic or American maybe? Can you mention a couple of "small" bands you know about whom should look out for in the future?
I don't follow any underground scene. I am just following my precious music, which I don't care if it comes from Norway, USA or whatever. As for new underground I know so many that it is really hard to choose some!

7) Sakis, can you tell us what are the philosophies behind Rotting Christ and do you think they may ever change with time? Can you also mention a couple of occult books which you and Rotting Christ finds interesting and influencing?
Rotting Christ stands in the music scene to create Dark music that will trip your mind and to express our opposite side with any kind of religion. That's what Rotting Christ represented in 1998.

8) Finally I would like to send my sincere greetings to you and Rotting Christ…keep your music alive! And you can seal this interview with your final words.
Thanks another time for including our band in your zine.

Keep our Black Cult alive and hope to play soon in your land. In Abyss




========ABSU INTERVIEW==========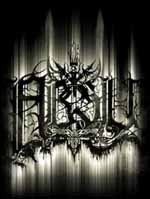 1) How was the idea of Absu originated, and what was and still is the purpose behind this band?
For the strict indulgence, yet admiration of Sumerian/Mespotamian magick and mythology, we decided to choose the moniker ABSU, as we personally felt it suited the band the best. This meaning also uses the name "Enlil," which is the supplementary materials to '777' or the sphere of the Primum Mobile, the blackened Earth, and the netherworld ocean/life of destruction (Cythraul = Gaelic terminology). The all-One dwelleth in Darkness, At the center of ALL dwelleth He that is the Darkness; And that Darkness shall be eternal when all shall bow before the Onyx Throne. This is what ABSU means to us.

2) Absu comes form the land of Death metal & Grind, but managed to make a solid impact on the scene, how was the reaction from your country towards your music?
The mortal manifestation was a tad bit perplexed by what ABSU was doing compared to what other senseless bands were doing during those days. None of those bands could not comprehend the fact that "Atmosphere" and authentic "Feel" did not exist in this fashion of extreme metal music. I am not saying all bands from the USA because there were and still are some damn mightful acts from the United States that need to be recognized, such as Demoncy, Necrovore, Sarcophagus, Thy Infernal, Krieg, Bloodstorm, Usurper, Infernal Oak, Thornspawn, Night Conquers Day, The Soil Bleeds Black, and several others! I cannot really elaborate on this subject any more because I have to personally transpire my cabal and esoteric thoughts into the euphonic transition of the music; while all these other pizza eating geeks are trying to impress their friends on how fast they play, yet it's rather senseless.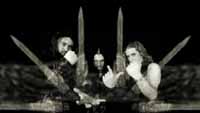 3) Do you need a special or particular source of inspiration when composing?
One key element: magic(k). It is the highest, most absolute, and most divine knowledge of natural philosophy; it's advanced in its works and wonderful operations by right understanding on the inward and occult virtue of things, so that agents being applied to proper patients, strange, and admirable effects will thereby be produced. When I compose and arrange the music for ABSU, I am definitely a profound and diligent researcher of nature because of my adroit skills knowing how to anticipate an effect, which to the vulgar (humans ) shall seem a miracle. Mythology and ancestral bloodlust also play role as well, which would be Celtic, Scottish, and Irish.

4) Your lyrics are surely not to get unnoticed; can you enlighten us on your Celtic roots? And what can you say about the Sumerian myths?
I will make this as elementary as possible, such as ceremonial/ritual magick, alchemical sciences, warding, tasseomancy, Sumerian/ Mesopotamian mythology, Celtic/Pictish mythology, knighthood, traits that lead us back to our ancestral bloodlust, OOM, and Enuma Elish.

5) What text do you find interesting, or of inspiration in your life?
All that was previously mentioned above as well, "The Book of Thoth" and "The Book of Lies" by Crowley, just to name a few.

6) There is a slight change on your third release both on the musical approach and production, will there be more changes in the future? And do you think it is healthy for a band to experiment?
From the introduction of ABSU's genesis, it has been our objective to create, recreate varied styles and fashions of the "mythological occult metal" we have been painstakingly been projecting through our minds and liquid, glass hearts since 1989.

7) How do you look at the scene in general? Do you think it has been commercialized?
Every band has their own goals and objectives, so I really cannot express my honest opinion concerning this question; it's these irrelevant issues that do not concern ABSU's position on this global whore called Earth; that's all!

8) Apart from Absu you are also into other bands, will we hear more releases from Equimantron and Proscriptor? Or they are just side projects?
There are two new Equimanthorn albums that have just been released on Unisound titled "Lectionum Antiquarum" and "Second Sphira Cella." Also, I have just released my sophomore opus on Dark Age Productions and Reality Music titled "The Serpentine Has Risen." And to top that off, I will be executing the percussive pestilence for the second Melechesh (Isr/Hol) album beginning the latter portion of January, 2000 as well.

9) What will Absu deliver in the near future?
Look for "Tara" later this year, as it shall pierce your side like a Ross the Red's spear!

10) I leave the last words to you….
I am mercurial nous!!!








read more on the label + more interviews at: SOLEMN music





HOME | NEWS | SITE INFO | MAGAZINE | OUR RELEASES | MAILORDER | LINKS | EMAIL