Black metal label from Sweden





======LABEL HIGHLIGHTS=======



Dark Funeral are currently looking for a new permanent "DRUMMER". If you have the skills, the right attitude and are interested to try out for the band. You should contact them directly at darkfuneral@chello.se or at the bands official PO Box address. The band are confirmed for 4 festivals this summer; WIth Full Force Festival, June 23 (DE), Silesia II (CZH), july 14, Dist 2000, July 21-22 (SE) and Wacken Open air (DE), August 4th. See the full version of Dark Funeral live video on their new song "An Apprentice Of Satan" at SufferMag.com.

Insania have posponed the recording of their follow up album to their highly acclaimed debut "World Of Ice" They are now re-scheduled to enter the Finnvox Studios-Helsinki (Finland) in August 2000. The same studio as Stratavarious have used on their last three albums.

Vermin have recently spent time in Studio Sunlight. To record a new new, yet untitled, full-length album. More news to come.

The Storyteller's seltitled debut album is out now. For forther information on this stunning relase click here, or visit our The Storyteller section here.

Misteltein's debut albums "Rape In Rapture" have finally also struck the daylight. For forther information on this killer album click here. We are currently working on a Misteltein section here on the NFR domain. So please be patient. It will be up and running any day soon!!!

Finally we have the MP3 section up and running. It's not completed, but it's a start. So please make sure to pay it a visit. And listen to samples of some of our killer releases.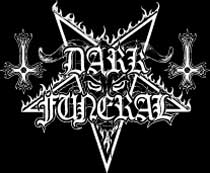 Watch the Dark Funeral video on "An Apprentice Of Satan" & "The Secrets Of The Black Arts" here

How did you exactly came in touch with Dark Funeral?
I joined the band a year ago. Ahriman phoned me up to ask if I wasn't interested to join the band as session-vocalist. I was, but I never left.

Was it hard to make the move from death to black metal? How did your former band Hypocrisy react?
It really wasn't that difficult. I already had a black metal sideline at the time of Hypocrisy so I don't think they were surprised.

Are you happy with the actual line-up?
Sure, this line-up will last longer than the other ones, maybe till the end. We cooperate well and we are capable to go on tour, which was not possible with the other bandmembers. We probably would have killed eachother. We couldn't enter the studio together because it turned always out in discussions and fights.

What about the cooperation with No Fashion? Did you sign for several albums?
We are satisfied about the work they do, but it's a shame they also sign trendies and poser fakes. We'll see how it turns out because we only signed for one album, but they still have an option on our band.

Necrolord designed the cover lay-out. Did you chose something out of his collection or did he create something specific? Shall he also create the next covers?
No, we didn't chose out of a collection. Ahriman send him our mini-CD and our new album with some information about the band. Necrolord just followed his intuition, based on our information. We like the result so he might be the man to design our following artworks.

How many albums did you sell? How was the reaction here in Europe?
A copple months ago I heard we already had sold more than 15.000 copies of our album. The response was great along the world. I read a few bad reviews but I really don't give a damn. We'll play the music like our 'father' wants us to do. It's 'a tribute to the horned one'. We really don't give a fuck about some bad reactions, as long as we praise our lord.

Did you play a lot of live concerts in Sweden? How are the fans over there?
We really didn't perform that much, especially not here in Sweden. We are not allowed to perform in some towns because some people think we're too extreme. They just can't stand our complete live show. We're stained with pig-blood to symbolize the blood of the christians who shall be slaughtered as pigs. We also have two pig-heads and a cross turned upside down on the stage. That's the main reason we're not allowed to go on stage.

Which Swedish bands do you like? Do you have a good contact with them?
Personally, I like Marduk and Abruptum, the only two good bands. I have a good relation with both.

Don't you think that Sweden is the best country to find artists? Here in Belgium we only have a few excellent bands but in Sweden you can find them on every corner of the street.
I cannot agree with that. We have a lot of shit-bands over here. I mean, they come from nowhere and steal parts of other good bands like Marduk, Dissection and Dark Funeral. 'Mörk Gryning' is such a shit-band. I really can't believe they even sell albums. You can immediately look through their evil-souls, what a joke! They are a bunch of children who can't even make their own music. They have to steal it from others. You have maybe the same problem over there in Belgium. I call them 'a bunch of pussy's'...

Do you have a job besides Dark Funeral or do you spend your days at rehearsals?
Can you live on your music?
Ahriman is the only one who works. He has a publicity-agency. We really can't live on our music and I sometimes don't know if I'll have something to eat the next day.

How was the European tour?
The tour was very successful. We played our best shows in Rotterdam, Bradford, Turin and Barcelona. We received fantastic reactions from our fans in all those places and we can't wait to return. We also had a lot of friends with us on tour. We had a great time, with free food and drinks.

Have you already written new songs? Shall the new songs be in the line of your previous songs or is that still hard to say because there were quite a bit line-up changes?
We are working on new songs and I believe we already got three new songs finished. You will without any doubt hear that it's still Dark Funeral when you listen to our following album. We didn't change our style but it will be a lot faster.

What are your plans for the future?
To make the darkest and most 'evil' music and to spread Satan's words in this christian-infected world.

How important is satanism in your life?
Satan dominates my life completely.

What are your last words for our readers?
Support the war against christianity...

read more info on the label and their bands at: NO FASHION rec.



HOME | NEWS | SITE INFO | MAGAZINE | OUR RELEASES | MAILORDER | LINKS | EMAIL