label from Indonesia





=========INFO========



FOGFLAMES RECORDS was formed by Mira Amalia in March 1999 as Independent Records Label & Distributor. We first join with Bandung's Black Metal label that is; DARK BANNER RECORDS (Abu of Unseen Darkness, ex-HellGods) which make Fogflames first release tapes that is UNSEEN DARKNESS to be released on April 1999 as Split label.

FOGFLAMES are Special released on Tape format and soon will provided the Merchandising such as : T-Shirts, Stickers and many more stuff to be manufactured and we are provided to Press the Cassette/CD Covers, Design Lay-Out with Cheap prices contact us for details.

And now Fogflames are join with many abroad labels and Bands to Licenceed and Distributed Their stuff for honest distribute and nice Promo material here in Indonesia by Fogflames. And make Newsletter/mail Order list and free spreading to all Fogflames Customers, contacted, at Gigs, Shop and many many places and Peoples.Absolutely No Rip-Off Available here.

On March 2000 Mira has left from the label due for her important work and now just one man in Fogflames, who called Shofian Hariady. Now Fogflames are still searching extreme metal bands and noise/grind/crustcore bands to licensed by us and for marketed in Indonesia/South East Asia.Please send all your materials.




========RELEASES=======



FF 99003 DEEDS OF FLESH 'Inbreeding The Anthropapghy' Rp.18000
Licenceed on Tapes format by Fogflames Records, Exclusive Licensee from Repulse Records. Deeds Of Flesh is without a doubt one of the better ultra brutal death metal releases. Absolutely Come Prof. With Glossy Full Colored Cover with different design layout cover as Indonesian version, Pro-copy !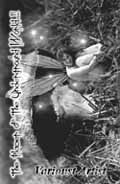 FF 99004 SEPSISM 'Purulent Decomposition' Rp.18000
Licenceed on Tapes format by Fogflames Records, Exclusive Licensee from Repulse Records. Stunning debut album by one of the most Brutal and Heavy Death Metal bands from L.A. The worthiest inheritors of TERRORIZERís legacy !!! Absolutely Come Prof. With Glossy Full Colored Cover with different design layout cover as Indonesian version, Pro-copy.

FF 99005 GETSEMANY ' Under The Light ' Rp.12000/US$2.50
After success their first demo and have released by THT-Underground in Indonesia. Now Fogflames Records proud present their Second demo from this Italian Melodic Gothic white Metal, better material and sound than their first demo, contain 4 songs of dark beauty and deep emotions supported by Melancholic Viola, Soprano simply brilliant.

FF 99006 MONOLITH ' Supermarket Race ' Rp.12000/US$2.20
The first Grind/Crust/Noise 'n Roll band on Fogflames will definitely you blow away, with their attack ! some unique songs from this Austrian coolest band and here you can find etnical, funny, sick, blasting, raw with total 17 songs !!! presenting a good productions.

Listing Tracks :
1. Mast-Break 2. Brunch 3. Piledriver 4. I Got My Coffee 5. Cow's Milk 6. Anything Goes 7. My America* 8. Enriched Carbonate 9. 50 Seconds Trolley 10. Bumpy Johnson 11. Shake It Before Pleasure 12. The Nostromo 13. Entry Box 14. Eija Yeah Hea 15. I Give U A Smile 16. Disconnected 17. Good Friends * ) Nuclear Assault Cover Version

UPMC 001 TYMPANIC MEMBRANE ' Self-Titled ' Rp.10.000/US$ 2.50
The Indonesian Baby Gore Death/Grind. Re-issue with 2 songs as Bonus Tracks (Live Version). Funny Sick !!!!!
Listing Tracks :
1. Orgasmic Rush (Intro) 2. Putrefy In Seven Seconds 3. Unnatural Surgerial 4. Genetica Sexual Garbage 5. Gu' Tenggu Sabu 6. The End Of Traggical Episodic Roentgenologisty 7. Shaman 8. Putrefy In Seven Seconds (Live Version)* 9. Shaman (Live Version)* *) Bonus Tracks

UPMC 003 T.P.O.T.U.W ! ' Various Artists ' (sold-out)
The great released tapes from Unkind Priductions have Re-released now by Fogflames Records with Quality sound, Featuring Extreme Underground stuff from some overseas Country Bands.
Listing Tracks :
1. NECROPHOBIC - Spite of Grinding Poverty, 2. S.O.L - The Ibis of My Lost Soul, 3. DECIUS - Kill (Sin After Sin), 4. MOTOR DEATH - Screaming Of The Grave (Demo Version), 5. HOMICIDE - Sickening Ritual Relief, 6. CESSATION OF LIFE - Angel Of mercy, 7. REALM - Fallen Skies, 8. NOISEDAMAGE - Greedy of Power, 9. KIBOSH SIBYL KISMET - The Sotto Voce Voyage, 10. ETERNAL THRONE - Warriors of Yesteryears, 11. ANCORRUPT - Jail...?! 12. CENOTAPH - Source of Suspecions, 13. NECROPHOBIA - Changing Mind Surgery, 14. NECROPHOBIA - D*T*Y*S*.

UPMC 005 NOISEDAMAGE ' Tradisi Membodohi ' Rp. 12000/US$3
Bandungís Cool High-Speed Grind, featuring 18 track of Blazing Riffing, Great Sound recorded in 24 Trax Digital Recording Studio and Live Version Recorded in 8 trax Tascam Recording Studio. Which One song of Coverversion from Brujeria, the tapes come with Prof. Package & B/W Glossy with great lay-out cover !
Listing Tracks :
1. Moral Busuk, 2. Severity The Rebellion, 3. Human Deception (Real Audio Sample Track), 4. Greedy Of Power, 5. Immoral Resist, 6. Persecute Infinity, 7. Leyes Narcos* (Real Audio Sample Track), 8. Disaster Of Society Voilence Movie Cartoon**, 9. Pembual**, 10. Tradisi membodohi**, 11. Disater Of Society**, 12. Anjing Penjilat**, 13. Bejat**, 14. Migrain Harmoni**, 15. Coincident**, 16, Leyes Narcos**, 17. ...?!** *) Brujeria Cover Song, **) Live Tracks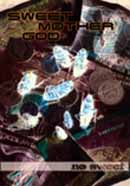 NOCTE 001 LATHEBRA ' Angels' Twilight Odes ' Rp.17.000/US$4
The Dark Italian Enchanting Melodic Black Metal, contain 5 songs of harsh awesome voices, poetics, dramatic and hypnotic melodic, over 35 minutes of Re-released tape !
Listing Tracks :
1. Antra, 2. My Velvet Dusk, 3. Tha Wait..., 4. Benighted Embrace, 5. Dhyana.

BD MC 002 Blacker Than Darkness ' Vol. II ' Rp.15000,-/US$3.50,-
OUT NOW !!!
Featuring : HAZE, UNSEEN DARKNESS (unreleased !), DIVINE BLACKNESS (Check out this Unreleased song on Real Audio, Click here !), BLACK BANNER, KERETA JENAZAH, and many more (12 Bands on Eastern Black Shadow Metal !!!)

GBT-MC 001 SWEET MOTHET GOD "No Sweet" Rp.12.500,-/US$3,-
The first full length album cassette of this lethal hybrid modern crossover metal . Over the fucking top insane vocals with growl background, painfully groovy and delirious to the core !
1. Prologue, 2. The Day When Iím Dead 3. Criminal War 4.The King of God of Universe 5. Anoyed ! 6. Mana Kuasa 7. Locking Mouth 8. No Master 9. Just Me And My Shadow 10. Tanya Sisi Mati 11. Mana Kuasa






read more info on the label at: FOGFLAMES prod..






HOME | NEWS | SITE INFO | MAGAZINE | OUR RELEASES | MAILORDER | LINKS | EMAIL