Take a look at the latest news from Emperor, Thou shalt suffer, Christian death and many more....

Emperor
The band has been extremely busy and successful during the whole 1999. Early last year Emperor completed a hugely successful European Tour as special guests to Morbid Angel on the "No Mercy" festivals. The response was fantastic! The band played a faultless set every night and gathered a responsive and enthusiastic crowd leaving an indelible impression everywhere they played.
The European shows reviews have been great: "Believe the hype, this could be the most important metal band of the moment" (Metal Hammer - UK) The US and Canada tour kept the band busy last summer while raving reviews for the "IX Equilibrium" album where been published in the music press world-wide ("…the Reign In Blood for the new millennium". Kerrang! - UK). As if it was not enough, Emperor just released the "Emperial Ceremony Live" video. A superb live performance recorded in a sold-out evening at the London Astoria in early 1999 and brought to you with top audio and video quality. If you haven't been lucky enough to experience Emperor's sonic fury, lyrical depth and amazing technical skill live, then you cannot miss this live show on video.

Also, late last year, "IX Equilibrium" has been re-released in limited edition digi-pack with exclusive unreleased material. As the end of the year approached, both journalists and metal fans paid tribute to the best true black metal band ever. Once again Emperor climbed the top positions of most metal magazines' charts (including a #1 in Terrorizer readers poll, #2 in the Terrorizer Editors and Contributors top albums of the year, #1 in Metal Maniacs Editors and Contributors poll, #1 in Metal Maniacs Readers poll....) And what is happening in the new year then? Well, Ihshan is very busy at the moment both with Peccatum and his "Thou Shalt Suffer" project (more info in this newsletter). Nevertheless, Emperor will release the "Emperial Live Ceremony" CD (Candle048) in March 2000. Later on, Candlelight will release a 5 LP de-luxe limited edition coloured vinyl box set featuring the whole Emperor production (with some material never released on vinyl before such as the new Live album) and exclusive pictures and top quality graphic.

---

AGENT STEEL
Candlelight Records has many reasons to be proud for all it has been accomplished in recent years. And it was with much pride that we recently released "Omega Conspiracy", the new album from US finest Agent Steel. The band set on fire an astonished audience at the Wacken open air festival earlier last year. Described as "classic Agent Steel with a new dark twist", "Omega Conspiracy" received fantastic reviews from top international magazines including Rock Hard (Germany) and Metal Maniacs (US) - just to name a few. In few months since the new album's release, Agent Steel managed to regain their place among the top heavy weights of metal. "The album surprisingly enough is a solid, sometimes mind-blowing effort, with a vocalist who carries the requisite high-range expertly, while giving the band some extra textures that were not possible before" (Metal Maniacs newsletter). The band will start the new year and will consolidate their position among the gods of metal with a European tour (with Anvil and Riot).

---

PECCATUM
Also along on the "No Mercy" festivals with Emperor and on the US tour were the more "avant-garde" oriented Peccatum. Since the release of the debut "Strangling From Within" CD, Ihshan and Ihriel have put much effort in this band. Peccatum are clearly not a side-project or a one-off experiment, but a full time band with a distinctive sound and a bright future. While on tour, Peccatum lyrical visions and operatic vocals impressed many fans and journalists in the audience, creating a dedicated following world-wide. The band is currently recording a new EP. "Oh My Regrets" will be released in April 2000 (Candle047)… watch out for a special treat: a cover of the Judas Priest classic "Blood Red Skies". A new full length album is expected later this year.

---

CHRISTIAN DEATH
In 1999 candlelight re-issued six classic Christian Death albums (Sexy Death God, Catastrophe Ballet, The Wind Kissed Pictures, Atrocities, The Scriptures and Ashes). All the titles include extra CD-Rom material such as hard to find pictures, lyrics and more, to make them just that little bit special. In late 1999 Candlelight also released "The Bible", a compilation of unreleased and hard-to-find live and studio tracks.
The band is currently in the studio working on their new album. "Born Again Anti-Christian" will see the light in April 2000 (Candle045CD). Rumours are spreading about some cool guests appearances that will definitely create interesting collaborations. Apparently, even members of Cradle Of Filth should be in their recording guest list. The band should also tour Europe soon after the release of the records and will probably be scheduled to appear in some of the most important open air festivals in spring/summer…. Watch out!

---

SOURCE OF TIDE - SOT
are one of the latest signings on Candlelight records. The band was brought to our attention from Lord PZ, singer in both Peccatum and Source Of Tide . As a matter of fact, the inspired singer showed us he could deliver astonishing performances and could be at ease in both contexts.
For their debut album "Ruins Of Beauty", SOT used the same producer as the mighty Emperor did on the Equilibrium album. In this way they captured some of that same huge riffing that made the last Emperor release such a classic. Far from being another Emperor clone though, Source Of Tide has their own sound incorporating an almost gothic ambience into the furious guitar sound.
Source Of Tide -- "Ruins Of beauty" will be released on Candlelight Records (Candle 036CD) in March 2000.


---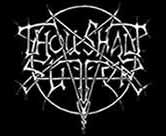 Thou Shalt Suffer
started out as one of the bands Ihsahn and Samoth had prior to Emperor. When Emperor started up in 1991, Ihsahn kept on to Thou Shalt Suffer as a solo project. Since then he has worked sporadically with material for an album.
Obviously, the concept and music has changed much over a period of almost a decade, but much has also been kept and re-arranged. Thus, the album "Somnium" is also a result of a learning process, from experimenting with musical styles already mastered hundreds of years ago. In addition to this Ihsahn has tried to portray elements of the music with the use of modern technology.
It is therefore in a humble way that Ihsahn now releases this material. This album can not be classified as a classical music, as this kind of music has certain rules that at least should be learned before broken. Ihsahn has therefore avoided to name his tracks by classical definitions, nor any names at all except from the main title of the album, SOMNIUM - the dream. And a dream it is this music, even if one likes it or not.




read more info on the label and their bands and their tour dates at:
CANDLELIGHT official site





HOME | NEWS | SITE INFO | MAGAZINE | OUR RELEASES | MAILORDER | LINKS | EMAIL