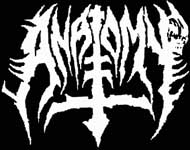 black metal band from Australia



SOD ADVERTISEMENT IN JANUARY 2000!!!! ISSUE "NEW" WE DID A HALF PAGE ADVERT AND THE NEWS IS GREAT!!!! HERES THE REVEIW FROM THIS ISSUE!!!!!!!!!!

ANATOMY-THE WITCHES OF DATHOMIR
1999 BLEED RECORDS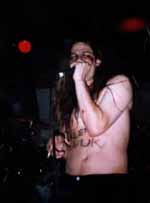 For over 10 years,ANATOMY have captivated audiences in their Australian homeland with their raging and symphonic black metal orchestrations and with The witches of dathomir, their 3 rd CD release,ANATOMY is ready to take on the world.Seven crushing,technical adept,hate-filled tracks and a blistering cover version of POSSESSED`S SEVEN CHURCHES provide enough rage and destruction to level a whole town full of churches!! The drumming on this release was handled by BESTIAL WARLUST skin basher Hellcunt and provides a deafening backdrop to the razor guitar riffs and hellspawned vocal roars that seem intent on tearing down the very walls of your sanity.when it comes to all out brutality no-one tops those crazy fucking Aussies!!!!!

BLEED RECORDS ALSO ARE RUNNING ADVERTISEMENTS IN THE UP INCOMING ISSUES OF OSKOREI MAGAZINE norway,GRIMORE OF THE EXALTED DEEDS MAGAZINE usa, BLEED MAGAZINE singapore , ETERNAL FIRE MAGAZINE france..... so look out!! and make sure you get in contact for our releases.....its just the begining of the media warfare we propose!!!!!!!!!!!!!!!!!!!!!!!!!!!!!!!!!!!!!!!!!!!!!! 888!!



ANATOMY-DARK RELIGION 7'' EP VINYL LIM 200 SOLD OUT!!!!!!
NOMENCLATURE DIABLERIE 7'' EP VINYL LIM 200 SOLD OUT!!!!!
ANATOMY-THE WITCHES OF DATHOMIR CD #2 99 NEW!!!!
URGRUND-WARLORE 7'' EP VINYL LIM 200 OUT NOW JAN 20 TH 2000!!!!!!
ANATOMY-WHERE ANGELS DIE CD#1 MODERN INVASION RELEASE.


BLEED RECORDS; PO BOX 211 GLADSTONE PARK 3043 VICTORIA AUSTRALIA
MODERN INVASION MUSIC;FAX 61-3-95963468. PH;61-9-596-7888.
PO BOX 7100 GARDENVALE LPO BRIGHTON 3186 VICTORIA AUSTRALIA.


DO YOU WANT TO LISTEN TO ANATOMY AND OTHER AUSTRALIAN BANDS CLICK; HERE

PHOTOS (LIVE) AND INTERVEIW CLICK HERE

BLEED RECORDS RECORDING ARTIST - URGRUND -HAS OFFICIAL PAGE AT ; Bleed rec.

BLEED RECORDS
PO BOX 211
GLADSTONE PARK 3043
VICTORIA
AUSTRALIA.
ph 61 - 3 - 9337-5840.(no fax!!)
mobile 0413 885 691.(australians only!)



HOME | NEWS | SITE INFO | MAGAZINE | OUR RELEASES | MAILORDER | LINKS | EMAIL